Business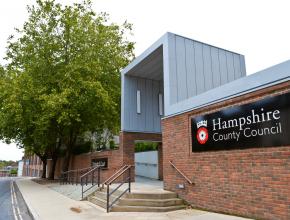 In addition to the newspaper and magazine, we also make recordings for outside organisations, including Age Concern Hampshire, Winchester City Council and Women's Institute.
These recordings are usually readings of their newspapers or magazines.
We read and record them, make the copies required and deliver them to the organisations for despatch.
We ask for a donation to cover our costs.
Frances Strange, Office Manager Age Concern Hampshire
"Age Concern Hampshire produces a free quarterly newspaper, "there's more to Life", which is distributed widely around Hampshire.  This provides an extensive range of articles on a variety of topics of interest to older people, their carers and supporters.  We have been using Winchester Talking News for many years to enable our partially sighted 'readers' to enjoy the information that we publish.
Every quarter, a copy of the newspaper is recorded by Winchester Talking News.  These are then returned and we distribute to our mailing list of users in the special envelopes provided.  For many years the media used has been cassettes, but we are moving into modern times with memory sticks.  Winchester Talking News have always been very helpful to our users.  If you or anyone you know would like a copy of "there's more to Life", please contact us on Freephone 0800 328 7154."